Get scrubbin' gently
When it comes to dental health for your dog or cat, it's best to start easy and gentle. Most animals recoil and cough when you try inserting a toothbrush into their mouths — so start with our Soft Finger Pet Toothbrush. Designed to mimic your finger with soft bristles, your pet will be more receptive to a gentle tooth-brushing experience. Once your pet gets used to this brush, you can upgrade to an actual pet toothbrush for a deeper clean. Each order comes with three brushes.
Let's clean those chompers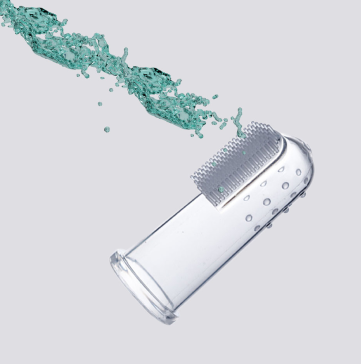 Wash the brush before use, then place it onto one finger.
Dab a small dab of pet toothpaste and gently insert your finger into your pet's mouth.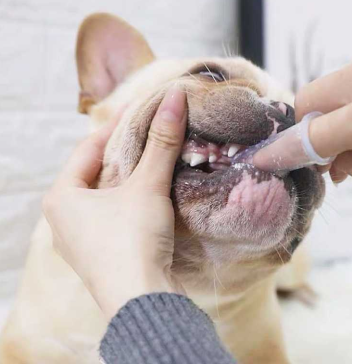 Brush gently in small, circular motions, getting the teeth and gum line.
Soft silicone
for a soft cleaning
No harsh plastics or rubbers here. All of our finger brushes are made from 100% silicone and measure 1.9 inches (5 centimeters) in length for gag-free usage.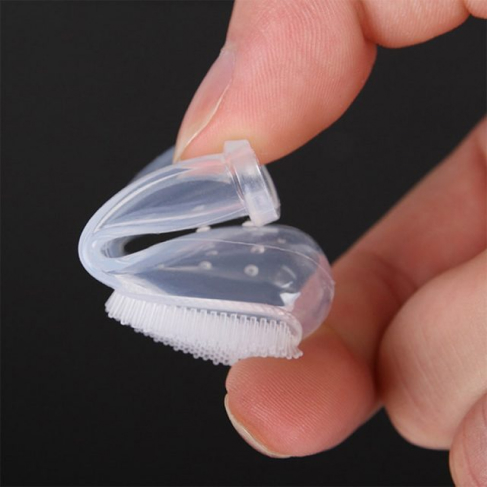 Designed to be gentle
(but thorough)
Unlike competitor finger brushes that feature flat-profile bristles, our bristles are curved, providing a deeper clean that can clean at angles and gently get into crevices. Remove plaque, tartar, and bacteria more thoroughly.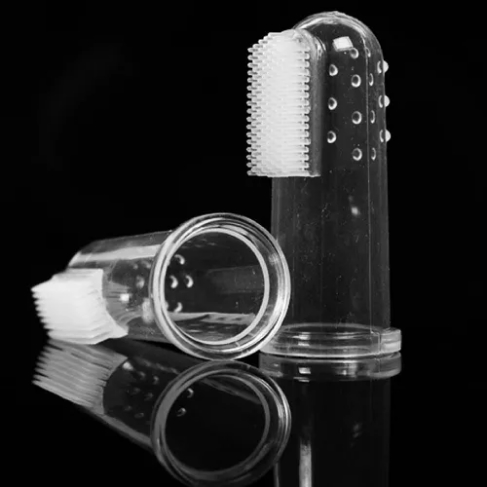 Size trick for you
Finger brush a little too big?
Hold the brush on your index finger and hold it with your thumb and middle finger as you brush your pet's teeth. If that doesn't work, you can roll a piece of paper towel into the brush and insert your finger back in for a more snug fit. With on purchase you get 3 Finger Toothbrushes.