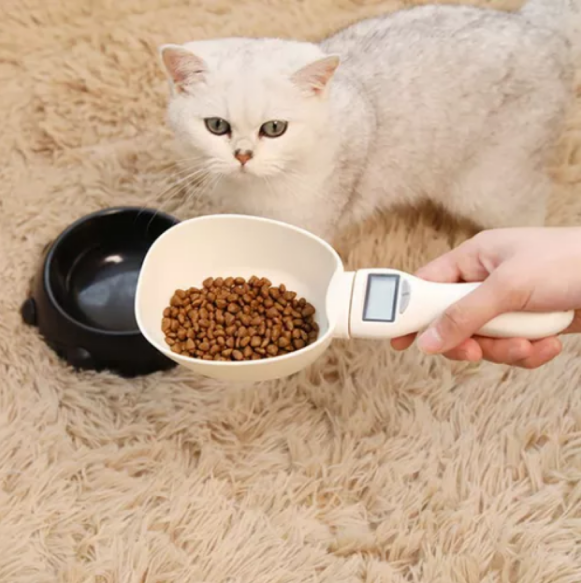 Never overfeed or underfeed again
When it's meal time for your pup or kitty, you want to make sure you are serving him or her the proper amount of food every meal, every day. But if your pet is on a health-restricted diet (or you just want to make sure you're feeding enough), precision is crucial. That's where our Pet Food Measuring Spoon With LED Display comes into play.
Measures food and water
With a capacity of 28.2 ounces (800 grams), our scooper is the perfect measurement tool for the average serving size for a cat or dog. The scooper also works great for water measurement. Be sure to consult with your veterinarian or food bag labeling to confirm your pet's food needs by breed, age, and weight.
LCD lights the way
Get the numbers with precision thanks to a built-in LCD readout right on the scooper handle. View measurements in four unit measurements to get down exact serving portions. Note the scopper requires one CR2032 battery (not included) to operate.
Quality build, easy
to clean
Our Pet Food Measuring Spoon With LED Display is made from sturdy ABS plastic, and the actual serving scoop is detachable for easy cleaning.
Small + portable
Our electronic scoop measures 9.1 x 3.7 in (23 x 9.5 cm) in totality, while the scoop measures 4.3 x 2 in (11 x 5 cm). The compact size makes it easy to store in your pet's food bag or away in a drawer of items designated for your dog or cat.